Tip of the month | Archive
Over time, previous "tips of the month" will be archived here for you to browse at your own leisure.
Avoid the Christmas Party 'HR Hangover'
Posted December 08
With Christmas party nights in full swing, employers and employees are being warned of the potential pitfalls of mixing business with pleasure.
Our Senior HR Consultant says, "We are, by no means, trying to dissuade colleagues from getting together at Christmas. In fact, festive events can play a key role in thanking staff for their work over the year and motivating them for the New Year ahead.
"However, it's worth remembering that, just because there's alcohol involved and the gloves appear to be off, it remains totally unacceptable to harass, abuse or bully a colleague, or for a boss to make empty promises about pay rises or company cars which they deny making the next morning. In short, the policies and procedures which exist in the organisation remain in place during the festive party season and, while having great fun; people need to respect their colleagues and employees' rights".
Our HR specialist has put together some simple tips on how to enjoy your festivities and avoid the HR Hangover.
Be considerate when giving a secret Santa gift. Avoid sexy items and offensive calendars.
Remember health & safety when decorating the office. Don't stand on swivel chairs or cover fire exit signs.
Limit how much free alcohol is provided and promote responsible drinking. Be aware of younger members of staff below drinking age and don't let anyone drive home if they have been drinking. Employers still have a duty to take care of employees at a work organised event.
Don't ignore staff of other religious believe that do not drink. Offer an alternative gift.
Mistletoe opens the doors for sexual harassment. Make all staff aware that any sexual harassment will be dealt with severely.
Try to have your parties at the weekend. If this is not possible, remind staff that they are expected to attend work on time and be fit for work the following day.
Don't let managers make promises of pay rises or company cars while under the influence of drink. This will still constitute a verbal contract.
Take grievances seriously after the party and fully investigate any complaints.
By getting the rules set out at the start, people know what is expected of them and what the limits are. Employers are also better protected against any litigation if they have the policy in place and have reminded all employees of the rules.
We offering a free Christmas Party policy to help employers keep control of the party and stay out of the tribunal court.
To request your free policy just contact us.
Tip of the Month Archive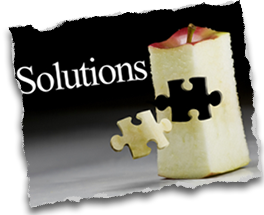 We do not create a "one fits all" service, we tailor our products by listening to you, asking the right questions and taking on board what you say.

Please contact us for more information.

See our current Tip of the Month

Tip of the Month Archive