Human Resources (HR) Services in Scotland
Walker et al can offer simple HR corporate solutions so that you can keep up to date with employment law and people management issues. We listen to your needs and tailor our solution to suit your business.
We offer a wide range of freelance services including:
Policy Writing Health & Safety
Employment Contracts
Employees Relations
Absence Management
Employment Legislation Guideline
Recruitment & Selection
Learning & Development
Disciplinary & Grievance
When you contact us, we will arrange a meeting at a time and venue that suits you. We will discuss your concerns and advise you appropriately. Our advice will be followed up in writing to confirm all the details given, so you don't have to worry about forgetting what was said or trying to take notes.
Any further documents required, such as a policy or practical guidance document will be written specifically to suit the needs of your business. This will be sent to you in a format of your choice within a set time period. We present all our documents and services in a simple format without the legal jargon to ensure everyone understands it fully.
Reduce your in-house HR costs with our ESP!
We recognise that from time-to-time you need some advice and support to help you manage your employee's effectively. And so, for a fixed monthly fee, you can now benefit from our new service - dedicated expert advice on a wide range of employment issues when you need it most. Our Employers' Support Package gives you peace of mind, knowing that you are better protected from employment tribunals.
Call us today to find out how we can help your business
We can offer offer hands on, practical help, advice and support which makes a difference to your business. Contact us and we can reduce your in-house HR costs straight away!
Tailor made products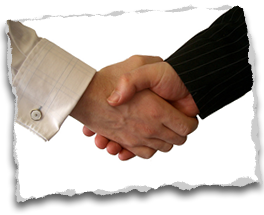 We do not create a "one fits all" service, we tailor our products by listening to you, asking the right questions and taking on board what you say.

Please contact us for more information.

See our Tip of the Month

Tip of the Month Archive